I don't know why I decided I wanted to make a little something for all the kids at the Bit's preschool for Valentine's Day, but I did. (I'm sure I would have though better of it had I realized there were three birthdays — among seven kids — in the next three weeks, not to mention three other birthdays we're celebrating in the next two weeks.)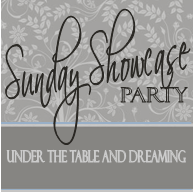 Originally I thought I might make all the kids crayon caddies, but half the kids are boys and I didn't figure they'd be crazy about heart-shaped crayon holders. Plus that would take a whole lot of time I don't feel like I have right now.
So when I came across a recipe for chocolate playdough when I was nearing the end of this installment of the Great Pinterest Playdough Throwdown, I thought it would be just the quick, easy and fun thing I needed. And it was.
Somewhere, probably around Christmas, I saw someone package playdough for gift giving in little animal-face-shaped containers designed for baby snacks (they're two for a dollar at both Dollar General and Deals, probably other places, too). I picked up eight in various animal shapes — hippos, bears, tigers and dogs (I think).
I decided to continue the animal theme with the Valentine cards, which we'll get to in a minute. First, the dough, which is completely simple, comes together quickly and, if you're a dough maker, probably only calls for one thing you might not have, and it's optional.
What You'll Need
2 cups flour
1 cup salt
1/2 cup cocoa powder
2 tablespoons cream of tartar
4 drops glycerine (optional, for shine)
2 tablespoons oil
2 cups boiling water
heat-proof bowl and spoon (I used a glass bowl and a wooden spoon)
What You'll Do
Mix dry ingredients together in bowl.
Add oil and glycerine, if using, and stir.
Add boiling water and stir until dough forms.
Allow to cool slightly, then knead a little on waxed paper until dough is smooth and uniform.

Looks a little weird, but chocolate playdough smells great. It's like playing with fudge!

If desired, divide into individual containers. This recipe made enough to fill eight small containers.
"Wild" Valentines
To continue with the animal theme, I wanted to do cards with some kind of animal print. I happened to find zebra-print notecards at Hobby Lobby so I used those as my base.
To make them more Valentine's, I cut hearts out of pin cards stock and glued them to the front. I wrote "I'm WILD about you" inside the heart using a glitter marker.
On the inside, each card got a cardstock sticker in the shape of an animal and the Valentine's Day message. On the back I attached with double-stick tape the recipe for the dough (in case the parents want to make it again) and added a heart sticker. I haven't decorated the envelopes yet but they'll probably get hearts, too. Both the dough and the card will then go in a Valentine-themed kraft paper bag.
These cards came out really cute, if you ask me, and didn't take much time or materials. I don't do it often by I find it a lot of fun to make cards, and when they can enhance a theme it's so much the better.
Are you still crafting for Valentine's Day? I'd love to know what you're up to!
(Visited 433 times, 1 visits today)